Easy access day and night and in all weathers
Completely renovated between 2011 and 2013, the Port du Moulin Blanc is located at the mouth of the River Elorn and offers 1,460 places afloat, 150 of which are reserved for visitors.
The port of Moulin Blanc is the ideal choice in Brest for a tourist stopover with Océanopolis and the Stang-Alar valley nearby, offering something for all the family. A stroll along the port and the polder provides great views of the magnificent Bay of Brest.
Located close to professional boating operations, the port has comprehensive and environmentally friendly technical equipment for a successful technical stopover!
Entrance lights
Extremity Jetty N, (48°22',7N – 04°29', 4W),
Extremity Jetty S, (48°22', 7N – 04°29', 5W).
Matériels

Manutention

Bureau

du port

Accueil capitainerie

Wi-Fi

Station

carburant

Commerces

à proximité

Bars et

restaurants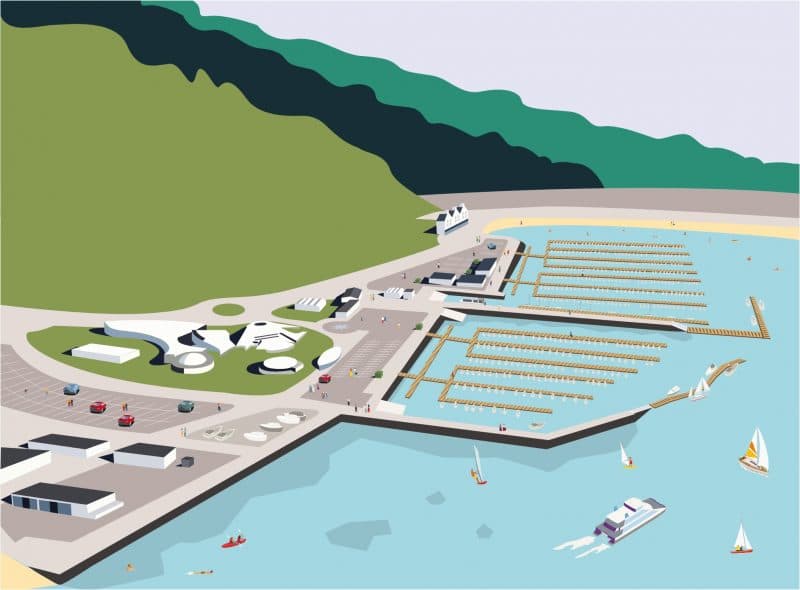 Facilities, shops and professionals
Visiting boaters will find a laundry room as well as two toilet blocks at their disposal. The pontoons are equipped with water and electricity points. Need to stay connected? The port offers free WiFi access.
Peckish? All along the port you will find restaurants offering varied menus. There is something for all the family.
Also discover the mysteries of the oceans and the richness of the Breton coast by visiting Océanopolis, which is also located in the port.
On the technical side, many marine businesses are located in the immediate vicinity of the port: sailmakers, shipyards, dealers etc. Convenient if you need a quick fix!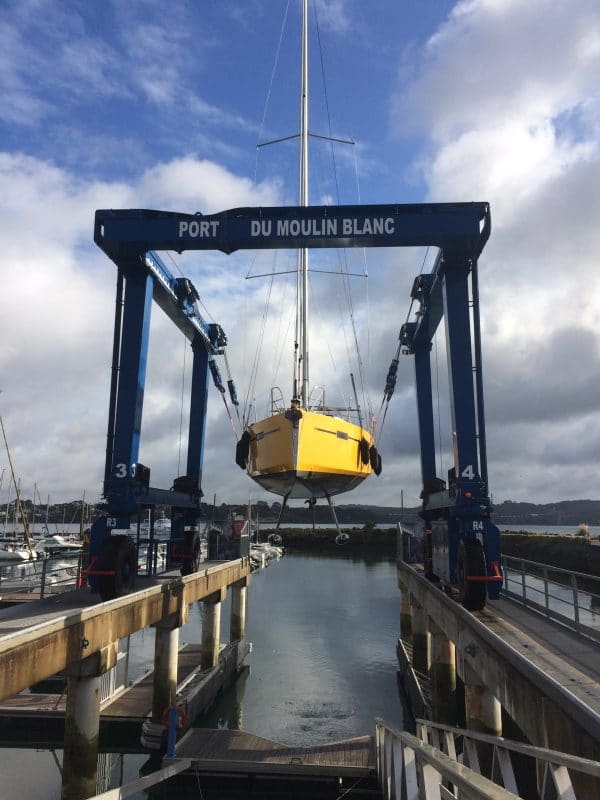 Handling, careening slipway and overwintering
The Moulin Blanc port has large careening and handling areas. This means it is possible to take your boat out of the water for a few hours, a few days or for complete overwintering from October.$
A careening slipway is available to boaters as well as a launching slipway.
A large number of marine businesses are based in the port and can meet all the technical needs of pleasure sailors.
Thanks to its environmentally friendly equipment and waste disposal centre, the port of Moulin Blanc has 'Port Propre' (clean harbour) certification.
Les services
• Prêt de chariot d'armement
• Prêt de vélos
• Congélateur à disposition
• Accès wifi gratuit et poste libre-service
• Bulletins météo
Les transports
• Bus n°3 vers Brest [Voir les horaires Bibus]
• Gare SNCF accessible avec le bus n°3
• Aéroport à 10 kms (15 minutes en voiture)
• Taxis
Boîte à idées
Vous avez une idée, soumettez-la nous !
Harbour master's office
Information
Port du Moulin Blanc office, Port du Moulin Blanc
29200 BREST
Port office hours
From June 15 to August 31: 8am-8pm 7/7
From September 1 to March 31: 8.30am-12.30pm and 2pm-6pm (closed on Sundays and public holidays)
From April 1 to June 14: 8.30am-12.30pm and 2pm-6pm 7/7
Brest
Une ville touristique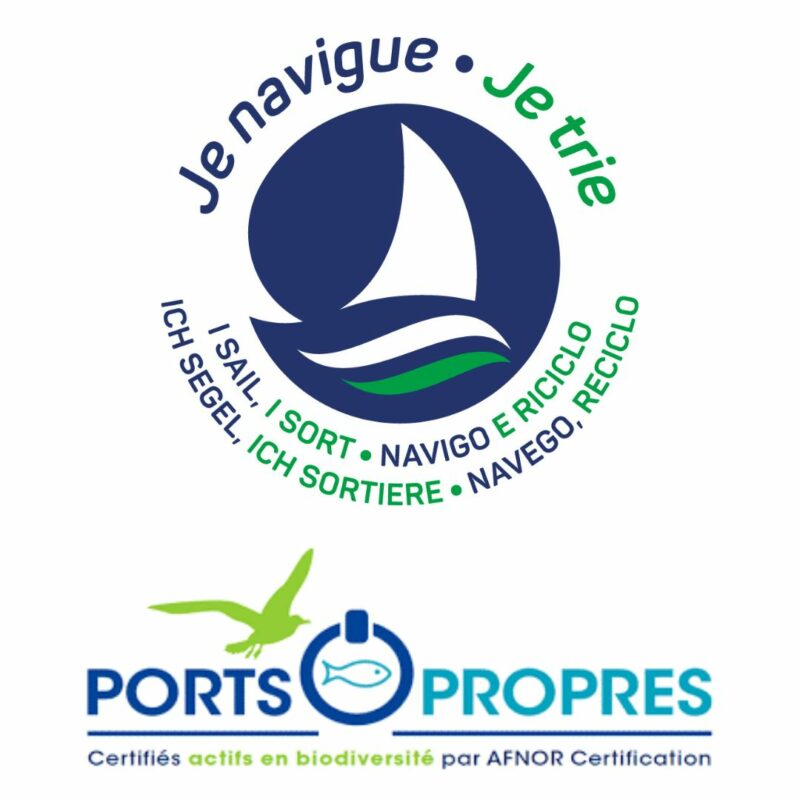 The Brest marinas seek to ensure their actions comply with BREST'AIM's approach to Corporate Social Responsibility (CSR), contributing to the challenges of sustainable development by providing solutions