Simple access to a well-sheltered port
Located at the entrance to the River Penfeld, the Marina du Château is the Bay of Brest's number one marina. Well protected by the shelter offered by the military port, it is ideal for a peaceful stopover, whatever the weather conditions.
The Marina has around 650 berths on catways, some of which are reserved for visitors, as well as spaces along the Pérouse breakwater that can accommodate larger boats. The port offers deep water and is therefore permanently accessible.
Its strategic position on the Brittany peninsula also makes it the favourite meeting place for top sailors setting out to break the most daunting offshore racing records.
bureau

du port
wi-fi

station

carburant

bars et

restaurants

pompe à

eaux noires
A port

in the city centre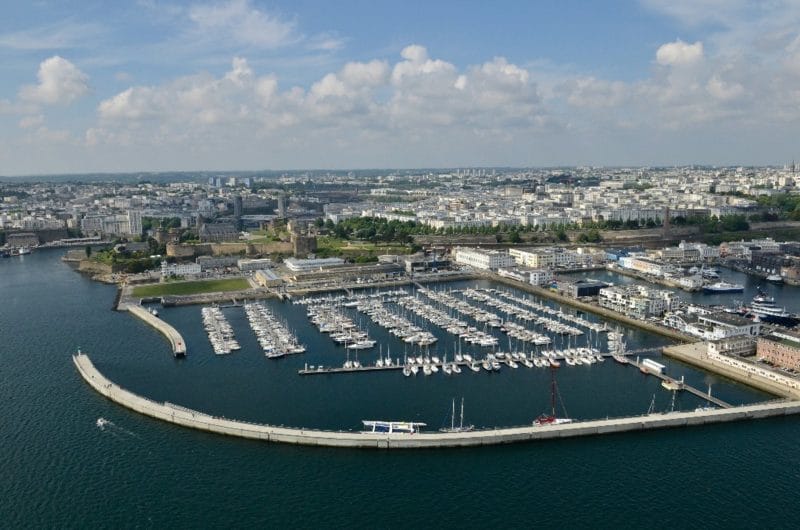 A break in the heart of the city
The Marina du Château is a modern and dynamic port ideally located near Brest's city centre. Buses, trams and a cable car make it easy to explore the city and appreciate all its charms. The port is also close to Brest's railway station, which is very practical if you are changing crew.
Also known as the city of Ponant, Brest has something for everyone: bars and restaurants for gourmets, museums for the curious, the Ateliers des Capucins and music venues for the festive and Cours Dajot for a casual stroll.
The shops and markets near the port make it easy to stock up on fresh, local foods.
Brest's commercial port is a festive location with events held every Thursday during the summer season. And every four years the pontoons come alive with the famous Brest Maritime Festival.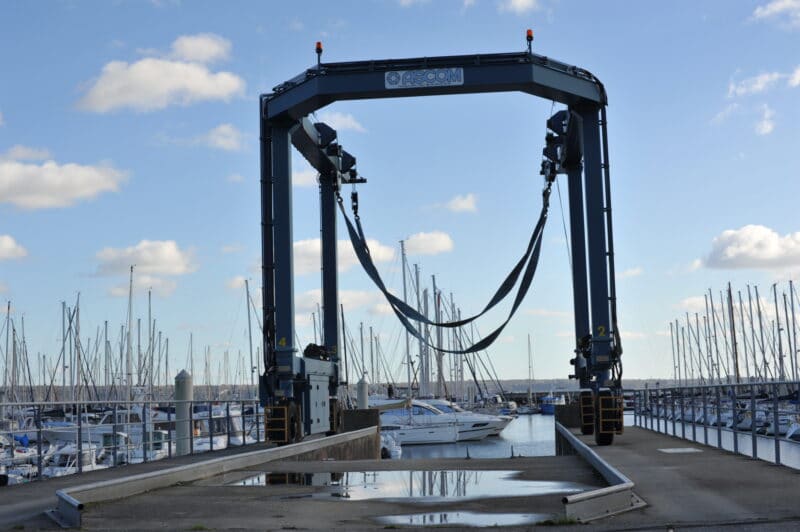 Handling and careening at the Marina
The Marina du Château has sanitary facilities and a launderette near the port office. And for the comfort of visiting boats, a second toilet block is located on the pontoons.
Want to catch some sun? A terrace with picnic tables is waiting for you by the visitors' berths.
The pontoons are equipped with water and electricity points, a black water pumping station and a fuel station.
Certified 'Ports Propres - Actifs en biodiversité' (clean harbour - active in biodiversity), the Marina du Château is equipped with an environmentally friendly handling and careening area, which is open from October to mid-June. A recycling centre is also available in this area and bins for recycling waste are available along the quay.
Les services
• Prêt de chariot d'armement
• Prêt de vélos
• Machine à glace à disposition
• Accès wifi gratuit et poste libre-service
• Bulletins météo
Les transports
• Bus n°5 vers Brest [Voir les horaires Bibus]
• Gare SNCF à 1 km
• Aéroport à 10 kms (15 minutes en voiture)
• Taxis
Boîte à idées
Vous avez une idée ? Soumettez la nous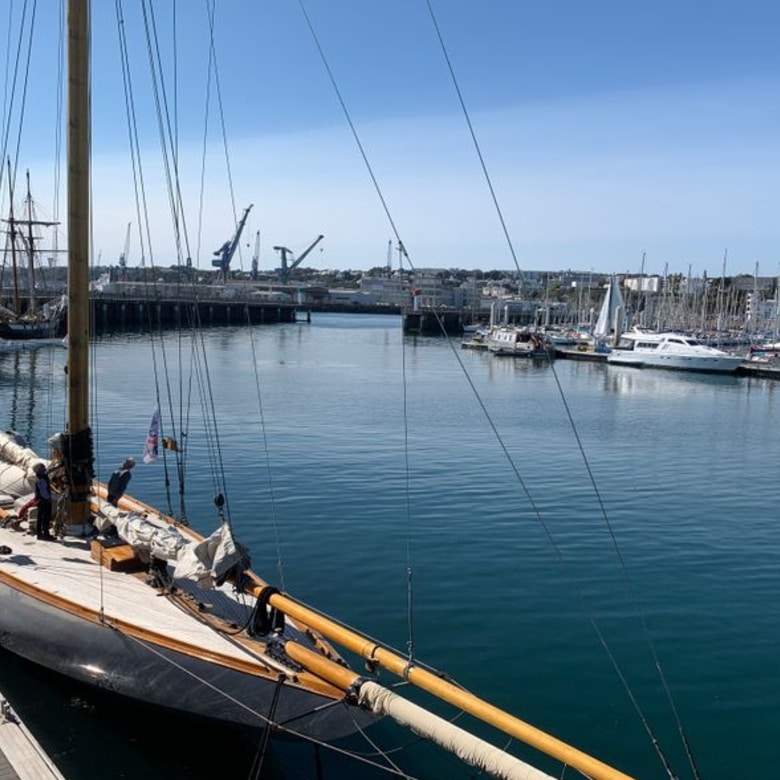 Harbour Master's office
Information
55 quai Éric Tabarly, BP 91039
29210 Brest Cedex 1
Port office hours
From June 1 to September 15: 8am-8pm 7/7
From September 16 to May 31: 8.30am-12.30pm and 2pm-6pm 7/7
Closed on Sundays and public holidays from November 1 to March 31
Brest
Une ville touristique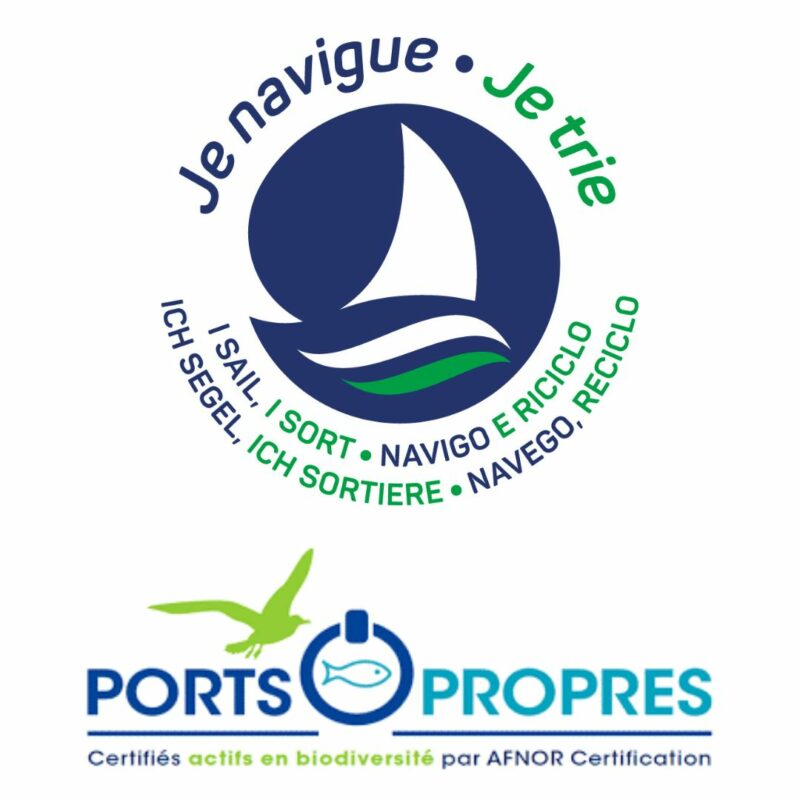 The Brest marinas seek to ensure their actions comply with BREST'AIM's approach to Corporate Social Responsibility (CSR), contributing to the challenges of sustainable development by providing solutions