Yachtsmen's charter : a guide to good practices on pontoons
The Brest marinas have started the year with a new communication support aimed at annual or visiting yachtsmen : the yachtsmen's charter. Available in several forms, it aims to remind people of good practices on the pontoons and around the marina.
A few gestures to live well together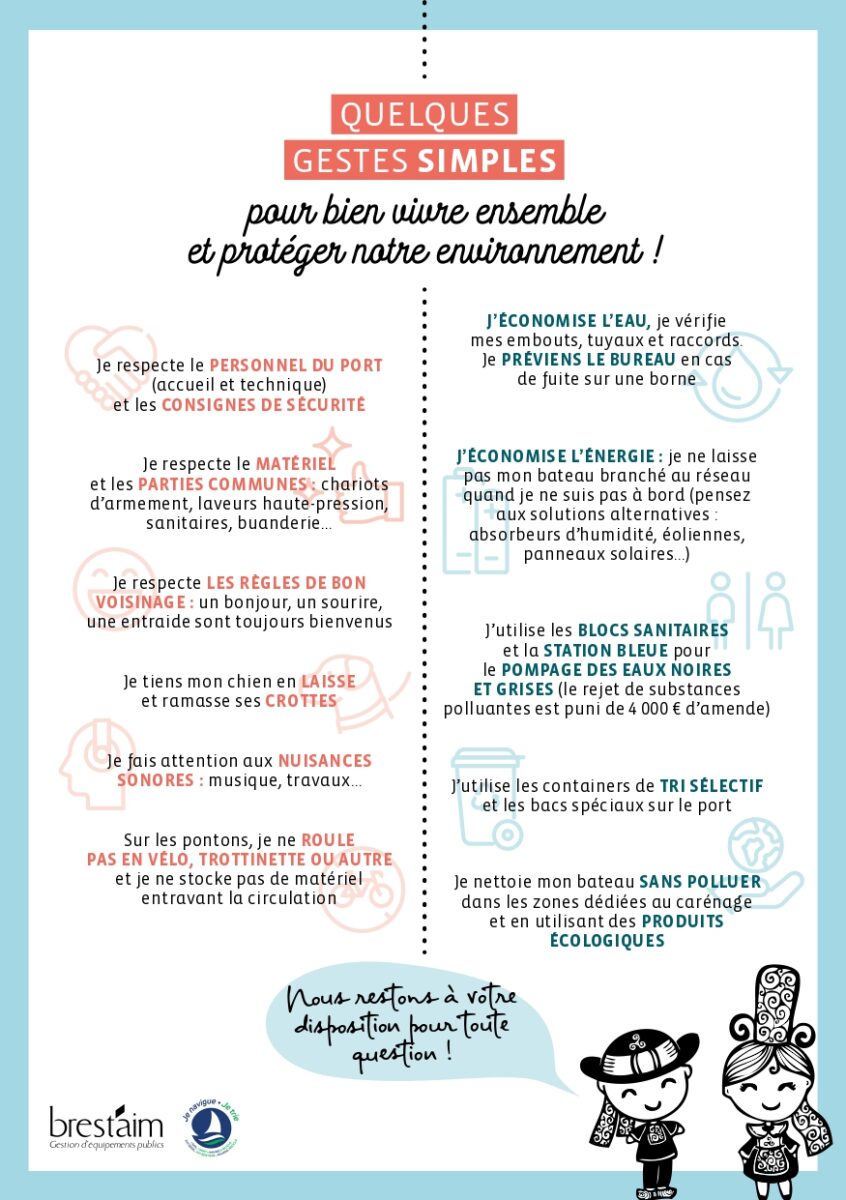 The yachtsmen's charter is available in the offices of Brest's Marinas, and is distributed to all new yahctsmen who obtain an annual contract. It reminds us of simple gestures to improve life on the pontoons and respect the environment.
Boaters will therefore find :
Reminders concerning noise pollution or cleanliness of the premises
Reminders about the safety of boats at the pontoon
Incentives to make good use of port structures, such as the blue stations in order to preserve the environment.
This last point is particulary important given that Brest's marinas have been awarded the Clean Ports Active in biodiversity label
A charter in several formats
Yachtsmen will discover the charter in several formats, including a map reminding them of the good practices of life in the port at the top of the gates leading to the pontoons.
Discover the visuals here :