"PHENOMER" PROGRAMME : PARTICIPATIVE SCIENCE
The ifremer centre makes a call to the public to report green microalgae blooms on the Brittany coast. Indeed, this phenomen has already occurred in previous years, but never so early.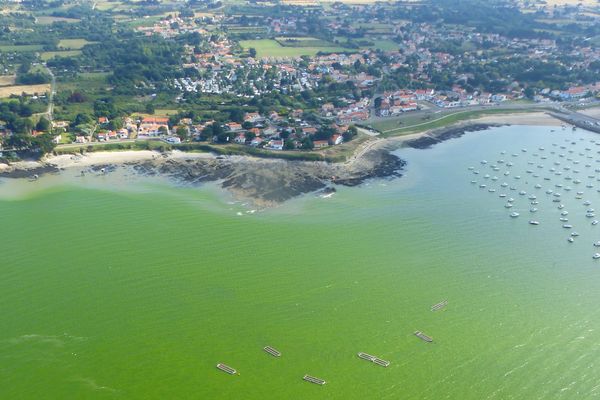 A "BLOOM"
This is an evocative name for a phenomen that can be surprising when walking along the coast. It is nevertheless exceptional, occuring in spring when the sunshine and water temperature favour the growth of microalgae. This phenomen is potentially harmful for marine fauna.
The appearance of this green, red or brown water is unpredictable. Hence the importance of reporting this phenomen as soon as possible to the Ifremer scientist so that he can take a sample or call 02.98.22.44.99.
"We encourage citizens who see coloured water to take a small quantity in a bottle and bring it to the nearest Ifremer station or relay structure as soon as possible", Anne Donner, coordinator of the Phenomer preogramme.